Shanghai Expo Premieres Future Letter
Shanghai Expo Premieres Future Letter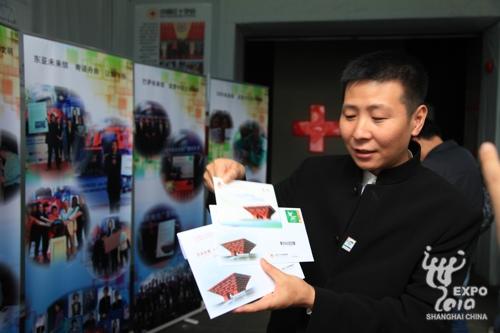 Staff of RCSC Expo Loving Fund shows the 2020 Future Letters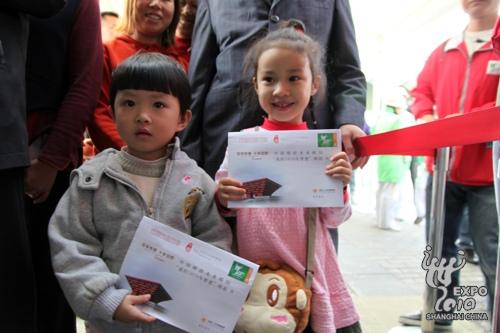 Little Expo tourists received envelopes of 2020 Future Letters



The Red Cross Society of China (RCSC), the RCSC Expo Loving Fund and the China Post co-hosted a "2010 Shanghai Expo, 2020 Future Letter " Premiere Ceremony on May 30, 2010 in the Shanghai Expo Park.

A transparent mailbox was put in front of the International Red Cross & Red Crescent Pavilion, as a sign for a future post office. Visitors to the Pavilion can get a chance to write a future letter for free, in which they can write down their future plans and dreams and insert it into the mailbox. The letter can reach the sender after 10 years.

The hosts provided 2,020 stamped letters in its goal to encourage people to foresee future and pass humanity before the closure of the 2010 Shanghai Expo.

After the closing ceremony of Shanghai Expo on October 31, the Red Cross Society of China, the China Post and the RCSC Expo Loving Fund presented a collection of "Future Post" stamp books to the Expo Memorial Hall. It is the first one among the 10,000 limited editions.

Expo volunteers also received special-designed stamped envelopes as thanks for their contributions to the 2010 Shanghai Expo.



Register number: 京ICP备15035540号 京公网安备110401400185号
Powered by CHINA POST | About Us | Sitemap | Contact Us |