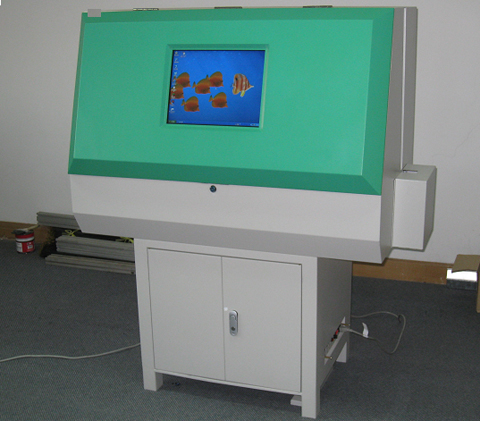 This system integrated and developed by CPST has been put into actual operation test in EMS post-bag processing between Beijing, Shanghai and Guangzhou mail centers. The system is an integration of RFID reading device and application server, database server and IT system. Working with the existing operation information system, it is capable of accelerating the mail processing speed and upgrading service and management quality, thus achieving better economic benefits.

RFID Application System in EMS Post Bags
Possibility to realize automatic and batch reading as well as automatic checking and counting of EMS post bags
Realization of overall monitoring of the post bags processing
High interoperability with EMS-platforms and operation systems, thus significantly improving transfer efficiency
Capability to improve processing efficiency and reduce error rate, consequently enhancing competitiveness on express market
Read rate: >99%
Recycled RFID-Tag Testing System
Key components of the system are: RFID reader, stepping motor, programmable logic controller and computer.
It offers track-and-trace information as well as quantity statistics of the recycled tags, and makes appropriate allocation among different sorting centers.
It tests the quality of recycled RFID tags.
Testing speed: 1200tags/h.