Commemorative Album Showcases Old and New Jinan City
Commemorative Album Showcases Old and New Jinan City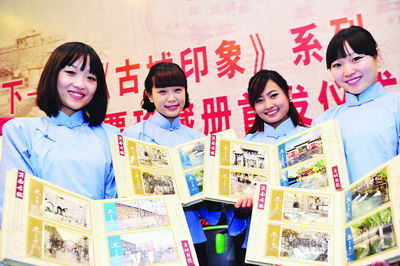 Four women show off the public transportation tickets commemorative albums.


Jinan, the capital of east China's Shandong Province, has recently released a commemorative album of public transport tickets demonstrating the progress of the city through postcard depictions of the old city landscapes compared to present day.

The album was released at a ceremony jointly held on March 25, 2012 by the Jinan Bureau of Tourism, Jinan Post Office, Jinan Bureau of Civil Affairs and Jinan Public Transport Group.

This is the first time that China Post has collected the Dragon Year stamps and Jinan public transportation tickets into a single album.




Register number: 京ICP备15035540号 京公网安备110401400185号
Powered by CHINA POST | About Us | Sitemap | Contact Us |