Central China City Post Holds Charity Activities
Central China City Post Holds Charity Activities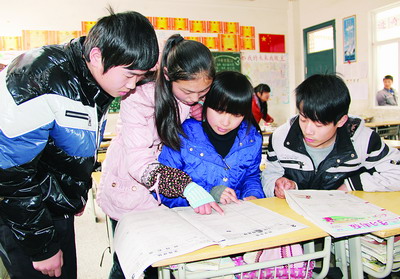 The Huainan City Post in central China's Hunan Province recently held charity activities with the theme 'Newspapers and Journals with Love' at the No. 12 Middle School of Huainan municipality.

The 205 students, who are left-behind children whose parents have left their hometowns to work in bigger cities, received copies of the Learning Weekly magazine.

The charity project, which was launched by the Huainan City Post in collaboration with the local women's federation, Education Bureau, and the Working Committee on Care for the Next Generation, has benefited almost 1,000 students from 26 middle schools and primary schools in the city.


Register number: 京ICP备15035540号 京公网安备110401400185号
Powered by CHINA POST | About Us | Sitemap | Contact Us |