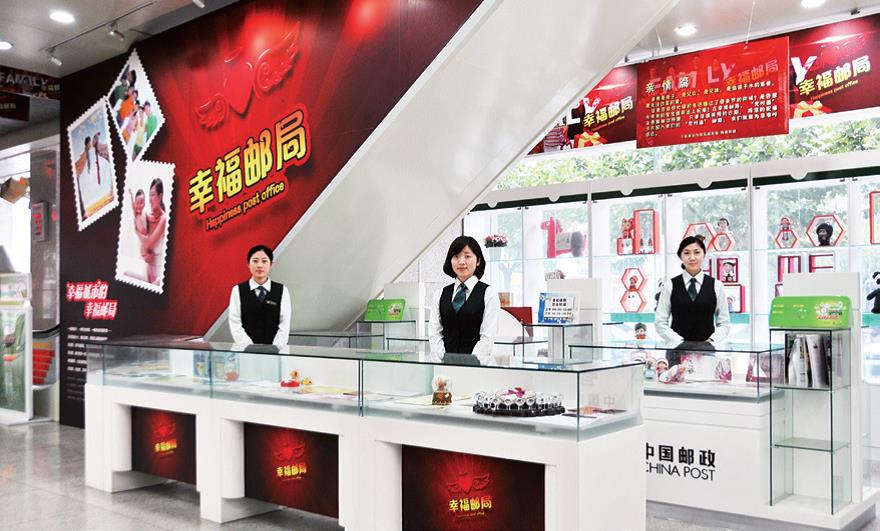 Happiness post office in Hefei, east China's Anhui Province [China Post]
China Post has established a 'happiness post office' in Hefei, east China's Anhui Province, the first of its kind in China focusing on love, friendship and family.
Over the past several months, the happiness post office has provided two main services: postal and third-party products. The former includes postal cards, letters, souvenirs and stamps related to festivals and relationships, while the latter includes gifts, such as flowers, cakes and dolls, which are delivered according to customers' requests.
The office has its own individual stamps and logo. Its zip code, 230099, stands for long happiness.
Meanwhile, the office provides 'timed delivery' services, allowing customers to set the date the mail is delivered to recipients or even themselves in the future.
Currently, the office is opening an online service centered on friends commemorating and communicating.
(China Post)