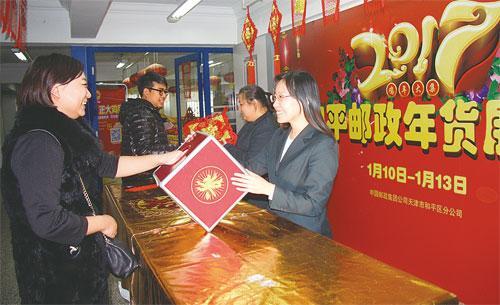 Lottery draw, customer rewards and other promotional activities were held at China Post Tianjin's New Year shopping festival on January 10. [China Post]
China Post Tianjin held a lunar New Year shopping festival themed "Bring Benefit to Citizens" in outlets located in the downtown area on the eve of Spring Festival.
Carefully selected non-staple foodstuffs, small appliances and local specialties from provinces were carried at the on-site sales exhibition.
In addition, the postal operation promoted the campaign at ule.com, WeChat mall and other online channels.
(China Post)