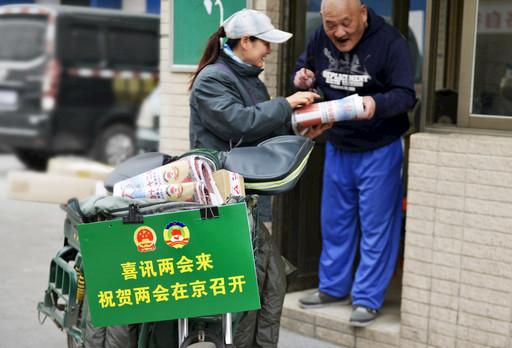 Wang Linglan, a mail carrier at China Post Xuzhou, delivers Party newspapers about the Two Sessions to a customer on March 5.

[China Post]
To communicate the latest "Two Sessions" messages to thousands of households at the earliest time, China Post Xuzhou in east China's Jiangsu Province made a special deployment for timely and efficient delivery of Party newspapers and journals to the satisfaction of the people.
The fifth session of the 12th National Committee of the Chinese People's Political Consultative Conference and the fifth session of the 12th National People's Congress opened on March 3 and March 5 respectively at the Great Hall of the People in Beijing.
(China Post)