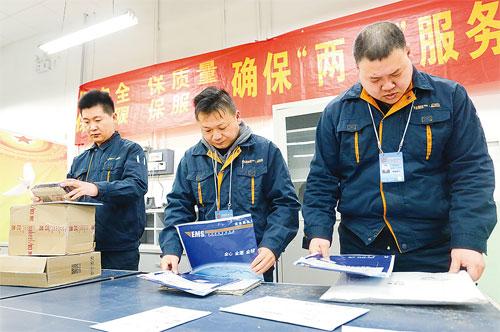 Specially assigned mail carriers sort "Two Sessions" mails. [China Post]
The fifth session of the 12th National Committee of the Chinese People's Political Consultative Conference and the fifth session of the 12th National People's Congress, namely the "Two Sessions", opened on March 3 and March 5 respectively at the Great Hall of the People in Beijing.
The work of China Postal Express and Logistics services has been carried out in an orderly manner.
A branch in Yongan Road set up a "Two Sessions" mail collection site where more than 300 pieces of mail were sorted swiftly and loaded on special trucks by 12 mail carriers at their own road section.
The company carries out a centralized sorting operation for all mail carriers. The special transport service will end by March 17.
(China Post)