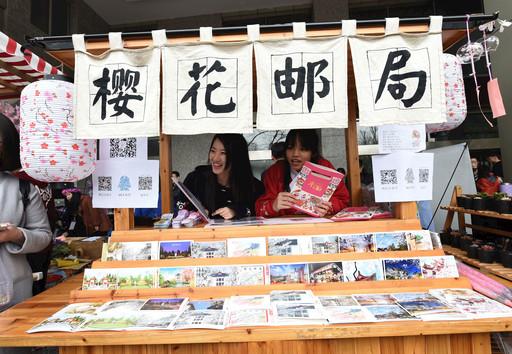 Themed postal articles on display at the cherry blossom-themed post office set up by China Post Nanjing on March 18.[China Post]
China Post Nanjing set up a cherry blossom-themed post office as Nanjing Forestry University held the 3rd Cherry Blossom Festival on March 18.
The post office displayed newly designed real scene and hand-painted postcards, Nanjing Forestry University campus special folders and other postal products, some of the work of the university's students.
In addition, they offered for the first time cherry blossom themed goods such as brooches, wind chimes and umbrellas, giving consumers an even broader range of choices.
All items were stamped on-site with the commemorative postmarks of Cherry Blossom Post Office and Nanjing Forestry University, which attracted many people to participate.
(China Post)