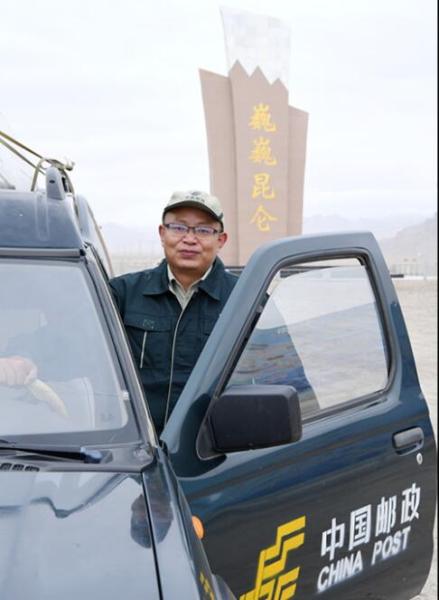 The lofty Kunlun Mountains along the postal route.? [China Post]
In Hoh Xil, the largest natural reserve area in China with the highest altitude, Ge Jun, a demobilized soldier, is the only postman shuttling to and fro on this special post road.
One Person's Post Road
In July 2009, Qinghai Post established a mail road from Golmud to Tanggula Town, which is situated at the most well-known "third pole" of the earth with an average altitude of more than 4,600 meters. Low temperatures, rare rainfall and strong winds are the major features of this natural reserve area.
The road, affectionately known as "Swan Goose Skyline", goes through the 4,767-meter Kunlun Mountains and the 5,010-meter Fenghuo Mountain and spans China's largest and the world's third largest uninhabited area Hoh Xil, which is located in the Yushu Tibetan Autonomous Prefecture in northwest China's Qinghai Province.
Before the establishment of the mail road, people along the route had to get their post in Golmud by themselves. Since 2010, Ge has volunteered to take on the delivery task, driving his vehicle with the 'China Post' logo to deliver parcels and letters for local residents and soldiers.
Driving Through the Uninhabited Area
Postman Ge Jun is known to every household in Hoh Xil.
A young soldier from Shangdong told journalists that due to the shortage of materials in the high-altitude area and as the only child at home, his parents always mailed food and clothes to him. It is Ge who helps him to get the parcels.
In 2011, Ge suffered from altitude sickness on his way to deliver post. After being put on a drip at the local health center, Ge felt better and so set off again. Unexpectedly, the sickness came again. Due to a severe headache and nausea, a 70-kilometer-journey took him four hours to arrive at the next delivery post. Afterwards, he was diagnosed with high altitude hydrocephalus, which is very dangerous if not treated in time. Even so, he never regretted doing the work.
On another occasion, there was a road closure due to heavy snow, meaning the post vehicle couldn't reach the soldiers' camp. At the thought of the soldiers' eagerness to get their family letters, Ge walked more than 20 miles on foot to send letters in spite of bitter wind and snow. When seeing the postman's red face swollen with ice and snow, the soldiers were moved to tears.
Responsibility: Even If There Is Only One Letter, Ge Jun Will Deliver It Safely
The perennial severe environment and lonely journey made Ge a little bit quiet, but he moved everyone with his actions.
Due to the hard living conditions and strict military discipline for soldiers in Hoh Xil, Ge helped them send money, mail and buy medicines, books and other daily necessities.
He also helped local farmers and herdsmen buy vegetables due to an inadequate food supply in winter.
Shi Ping, manager of the Branch of Golmud Post said that they would insist on delivering parcels along the "Swan Goose Skyline", although there is no economic benefit from it. However Ge's insistence is more specific.
"Regardless of the festival, wind and snow, I will persist in sending postal parcels and letters, even if there is only one letter, I will deliver it safely," Ge Jun said firmly.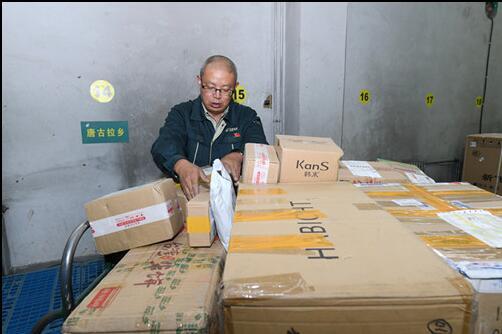 Ge Jun checks the mail before delivery.[China Post]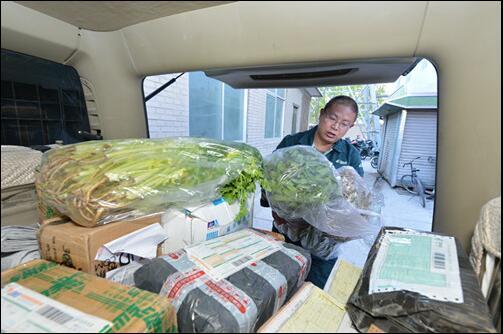 Besides mail, Ge Jun carries vegetables and other items in his car for recipients along the postal route. [China Post]
Ge Jun delivers commemorative stamps on the 90th anniversary of the founding of the People's Liberation Army of China to army officers.? [China Post]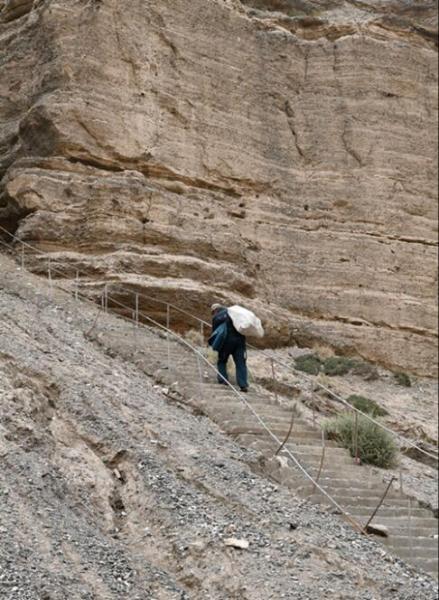 To access a troop, Ge Jun needs to climb150 high stairs which were cut on a steep cliff. [China Post]
Ge Jun has forged deep friendships with local Tibetan people. [China Post]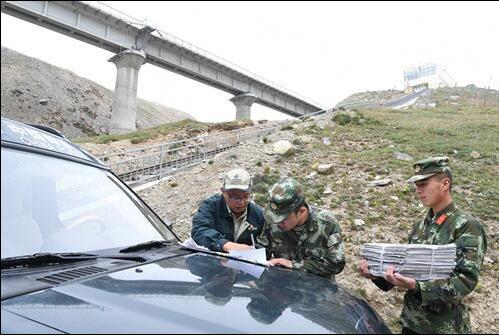 Ge Jun hands over mail to soldiers at a Kunlun Mountains tunnel post at an altitude of 4,868 meters. [China Post]
(Source: China Post)