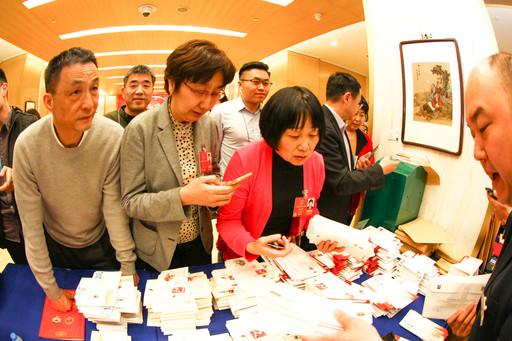 Several NPC deputies stand in front of a table to buy themed postal products on March 4. [China Post Group]
Along with workers at the ongoing annual Two Sessions, national lawmakers and political advisers have become enthusiastic collectors of stamps and commemorative envelopes themed with the political events over the past several weeks.
Employees from the temporary post offices opened by the China Post Group for the annual Two Sessions have been preoccupied with selling relevant stamps and envelopes since the first session of the National Committee of the 13th Chinese People's Political Consultative Conference (CPPCC) and the first session of the 13th National People's Congress (NPC) that opened in Beijing on March 3 and March 5, respectively.
(Source: China Post Group)