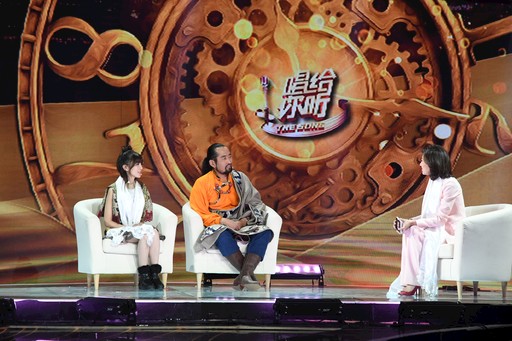 Chemi Dorjee is interviewed on CCTV's "The Song" program recorded at the new CCTV studio in Beijing on August 13, 2018. [China Post]
Chemi Dorjee, a postman of the China Post branch in the Garzê Tibetan Autonomous Prefecture, Sichuan Province, became the first guest to appear on "The Song," an original documentary music collection program of CCTV (China Central Television), on August 13, 2018.
In the program, Alan, a Tibetan singer from Kangding City in Sichuan, told moving stories about Chemi Dorjee, who has been driving postal trucks up over the snowline on the western Sichuan Plateau for 29 years, and presented him with a song called "365 Days."
After watching the program, the postal staff responded enthusiastically and wrote a lot of online posts.
Here are two of those posts:
"In the past 29 years, you have crossed the snowline on the western Sichuan Plateau, and composed a hymn of China Post."
"Just like Chemi Dorjee, each postal worker has dedicated his/her life silently. I am proud of being a postal man."
(China Post)