On January 5, the launch ceremony of special stamps for the Year of Gengzi is held in the National Museum of China. Han Meilin, a famous artist and the designer of the set of stamps, Liu Aili, Chairman of China Post Group Co., Ltd., Wang Chunfa, Director of the National Museum, etc. attend the ceremony. Liu Aili and Han Meilin jointly unveil the special stamps for the Year of Gengzi.
| | |
| --- | --- |
| | |
The first picture of the Chinese zodiac stamps of the Year of Gengzi is named "The Rat Creates Heaven", which is taken from the folklore "the rat bites the sky and opens it up". The little rat leaps into the air and breaks through the chaos, so the universe comes into being. This picture implies that the country has made epoch-making achievements. The second picture is "The Rats Herald the Year of Abundance" with three happy and content rats implying family happiness. The pattern of peanuts heralds a good harvest in 2020. Deploying the painting method of decoration and freehand brushwork, combining with the rendering technique of traditional Chinese painting, the stamps show the cuteness of the zodiac rat, indicating the prosperity of the great motherland.
To the Year of Gengzi, the issue of Chinese zodiac stamps has gone through 40 years. China Post always adheres to the promotion of excellent culture, the promotion of craftsmanship and the improvement of each set of Chinese zodiac stamps. Nowadays, the Chinese zodiac stamps not only convey the New Year best wishes, but also are the media resources integrating with the cultural creation. They have become the cultural name card to the world, and glow with new vitality in the new era.
At the launch ceremony, Kang Ning, Vice President of China Post Group Co., Ltd., said, China Post has recently announced eight measures to boost the market, further releasing positive signals to the philatelic collection market. China Post will resolutely take the people's yearning for a better cultural life as the direction of efforts, and constantly meet the value needs of philatelic enthusiasts through online and offline channels. Meanwhile, China Post will fulfill the social responsibility of enriching cultural life and promoting the prosperity of philatelic market.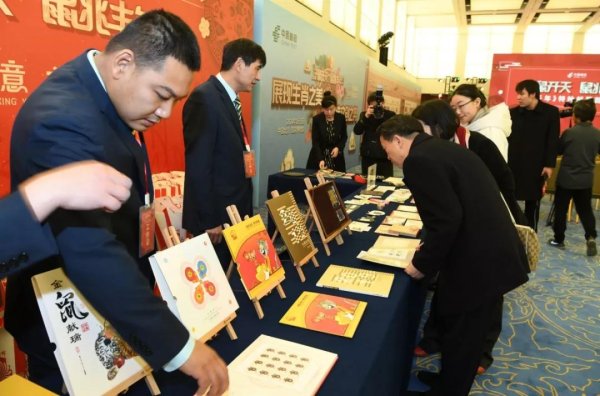 It is reported that since January 5, philatelic enthusiasts can purchase special stamps of the Year of Gengzi at the designated postal outlets, online philatelic offices, China Post app on mobile phones, the philatelic mall in China Post WeChat post office. Users can make use of the WeChat applet named "China philately and stamps encyclopedia", WeChat public account of "China Post" and "China Philately", or Alipay's scanning function to scan the stamps of the Year of Gengzi, watch AR videos or take photos with the cute zodiac rat.