China Post urgently reacts to ensure postal service in quake-stricken areas of Yangbi and Madoi
Since last night the news of earthquakes in Yangbi County, Yunnan Province and Madoi County, Qinghai Province, has triggered postal employees' worry about the people there.
A 7.4-magnitude earthquake struck Madoi County (latitude 34.59 N, longitude 98.34 E) of Golog Tibetan Autonomous Prefecture, Qinghai Province, at 2:04 am on May 22 at a depth of 17 km, according to China Earthquake Networks Center. The epicenter of the earthquake was 7 km away from the residence of Huanghe Township, 38 km away from Madoi County and 385 km away from Xining City.
At an earlier time, 21:48 pm on May 21, a quake struck Yangbi County (latitude 25.67 N, longitude 99.87 E), Dali Bai Autonomous Prefecture of Yunnan Province, with a magnitude of 6.4 and a focal depth of 8 km. Aftershocks occurred in the county and strong tremors were felt in many areas of Yunnan Province. According to preliminary statistics, as of 6 am on May 22, the earthquakes caused 30 casualties, including 2 deaths in Yangbi County, 23 minor injuries, and 3 serious injuries; 1 death in Yongping County; and 1 minor injury in Dali City.
Yunnan Province: Self-rescue was actively carried out
At the beginning of the earthquake, Dali Postal Branch immediately launched an emergency plan. The leaders of Dali Postal Branch quickly held an emergency deployment meeting for earthquake relief and implemented the guiding spirit of "ensuring the safety of postal staff, confidential communication, mail and funds" of Yunnan Postal Branch. It was required that the leaders of the headquarters in Dali and the county branches should station at their posts, continue to keep an eye on the quake situation and investigate the disaster situation. The postal branches in the rest of 11 counties and cities in Dali were asked to launch emergency plans and get ready to support the quake-hit areas at any time. In addition, Dali Postal Branch set up a 12-man squad composed of Communist Party members and cadres. They carried relief materials and headed for Yangbi County immediately to carry out earthquake self-rescue work.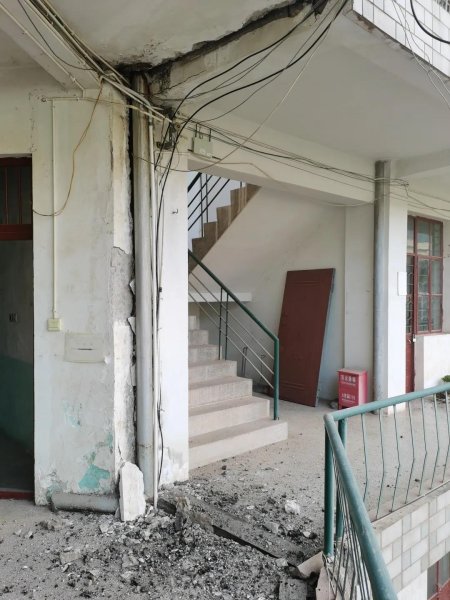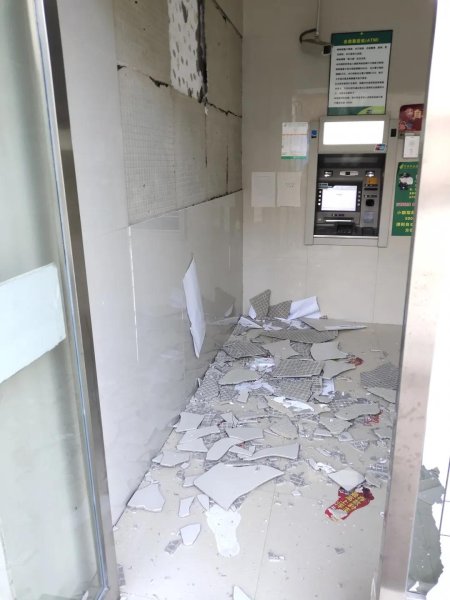 As of 8:30 am May 22, postal employees and their families of Yangbi Postal Branch were moved to secure places. All people were safe and emotionally stable though some of their houses collapsed. The office buildings, postal outlets and financial outlets of Yangbi Postal Branch suffered certain wall damage, and indoor operations could not be resumed temporarily.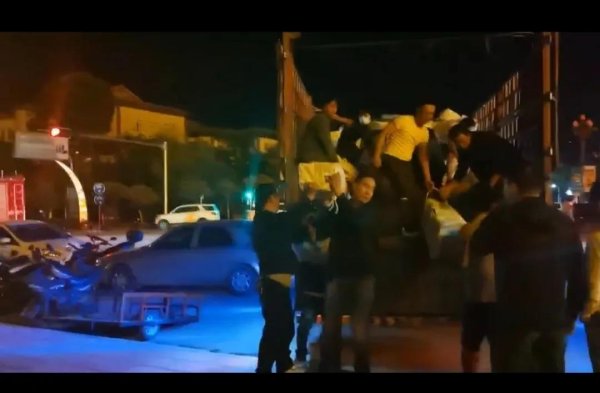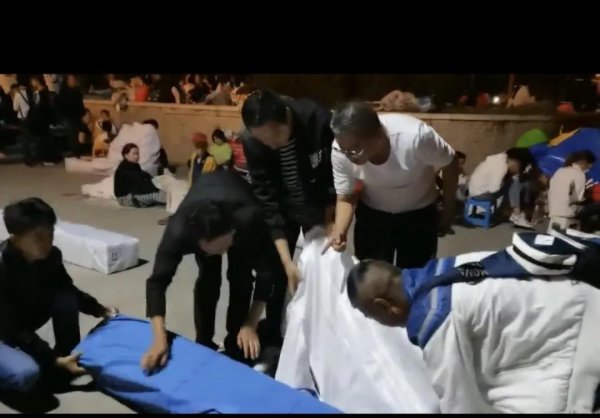 Under the premise of ensuring the safety of employees, departments of Dali Postal Branch actively participated in the earthquake relief work organized by the local Party committee and the local government. Yangbi Postal Branch set up temporary service points outside the business outlets with tents, rain shelters and umbrellas so that people could have access to postal service as much as possible. Meanwhile confidential communication, mail collection and delivery, transportation of quake relief materials, parcels and express mail would be ensured maximally without being blocked. Party members and cadres at all levels took the lead in relief work, actively practiced the philosophy of "People's Post for the People", and further demonstrated the responsibilities of Dali Postal Branch as the "national team" in earthquake relief.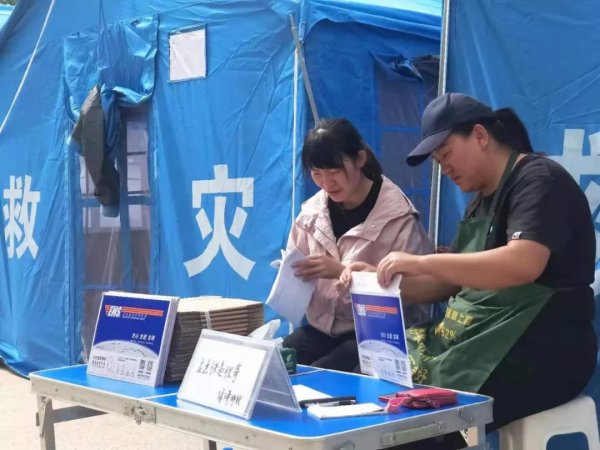 Qinghai Province: Emergency procurement and delivery of relief supplies
Golog Postal Branch activated the emergency plan immediately after the earthquake and set up an emergency leading group and a working group to guide and deploy relevant relief work. They contacted Madoi Postal Branch, inquired about the casualties and disaster situation, and evacuated employees to the shelter areas designated by the local government.
The first batch of relief supplies procured by Golog Postal Branch were sent to the stricken areas at about 8 am, and the second batch followed at 10:30 am. Madoi Postal Branch began to investigate the disaster situation immediately after their situation became slightly stable. Up to now, some buildings of Madoi Postal Branch had cracks, their employees and family members were all safe with stable emotions. Post office of Huanghe Township was affected severely. With Madoi County carrying out quake relief, Madoi Postal Branch was also pressing ahead their relief work and the resumption of temporary business operation in an orderly manner.