The Ministry of Transport, the Ministry of Public Security and the All-China Federation of Trade Unions have jointly released the list of the 2020 Most Beautiful Truck Drivers. Seven postal employees are included in the first 100 on the list. Sang Bu, from Ali Postal Branch in Tibet Autonomous Region, is among the top10.
The other postal employees who have won the title of the 2020 Most Beautiful Truck Drivers are: Ma Jincheng of Lanzhou Mail Center, Li Peng of Nanchang Mail Center, Zhang Min of Hefei Mail Center, Luo Jingping of Chengdu Mail Center, Jin Lidong of Zhengzhou Mail Center, and Shi Ping of Shanghai Mail Center.
Let's take a look at these seven postal employees.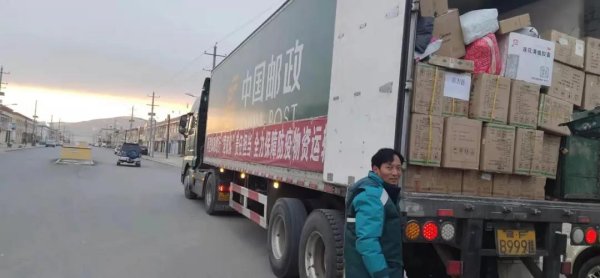 Sang Bu (Tibetan), Ali Postal Branch, China Post Group Co., Ltd.
Since 1998, Sang Bu has safely travelled a total of more than 4 million kilometers on the 3,600 km long postal route in Ali District. In the western Tibetan plateau, where there is less oxygen and the natural environment is extremely harsh, he has never delayed a shift or lost a single postal item, achieving 100% accuracy rate and safety rate of delivery. If encountering landslides and heavy snows on the way, he resolutely chooses to stay in the truck to protect the safety of the mail, instead of looking for a shelter. He has been a model driver for more than 20 years.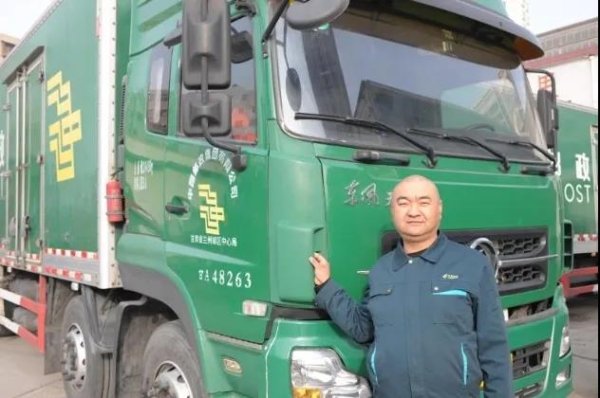 Ma Jincheng, Gansu Lanzhou Mail Center, China Post Group Co., Ltd.
With 8 years of work, Ma Jincheng has travelled more than 700 times on postal routes from Lanzhou to -Qingyang, from Lanzhou to Wudu and others, covering a total distance of more than 700,000 kilometers. The truck he drives has never been involved in any accidents for which he is responsible. During special periods, such as the delivery of college admission notices and e-commerce festivals, he works overtime to deliver the mail on time. It has become normal for him to be unable to reunite with his family on New Year's Day and other festivals. During the epidemic period, he rushed twice, day and night, to Wuhan and transported materials for epidemic prevention, production and supplies for people's daily life.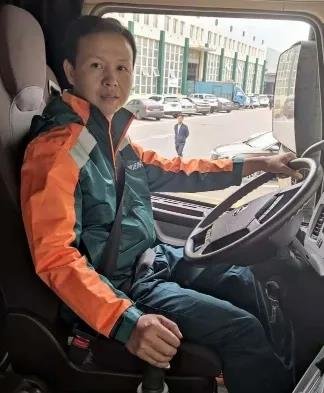 Li Peng, Jiangxi Nanchang Mail Center, China Post Group Co., Ltd
In February, 2020, when the epidemic was serious, Li Peng volunteered to join the fight against the epidemic in the frontline in Wuhan. In the following two months, through the wind and rain, he fought continuously to safely deliver the epidemic prevention materials and supplies to Wuhan. For 74 days in a row, he never returned home.
Li Peng always keeps in mind the creed of "People's Post Serving the People", and always arrives at work ahead of time, cooperates with his workmates, goes out early and comes back late without any complaint. On almost all festivals, Li Peng is busy on the road. In the past 20 years, he has always been following traffic laws and driving courteously, travelling1.13 million kilometers without any traffic accident.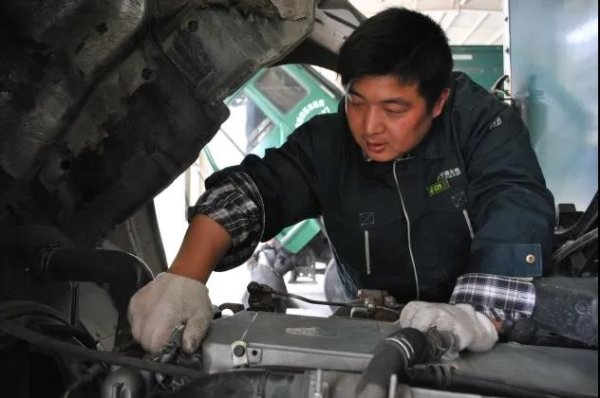 Zhang Min, Anhui Hefei Mail Center, China Post Group Co., Ltd.
After the outbreak of the epidemic, Zhang Min immediately wrote the petition to join the fight against the epidemic. During the two months when the epidemic was most severe, he traveled 26 times, day and night, covering a total of more than 10,000 kilometers, and transported 504 tons of epidemic prevention materials to the severely affected areas of Hubei Province.
Since there were considerable amount of epidemic prevention materials, such as masks, protective suits, and livelihood materials, such as vegetables and fruits, to be forwarded to Hubei Province during the epidemic period, Zhang Min was on standby 24 hours a day and set off at any time. It took 13 or 14 hours to make a round trip to Wuhan, so he often worked around the clock. During the busiest time of material transportation, after returning from Wuhan, he only took a few hours of rest in the office then went back to work again.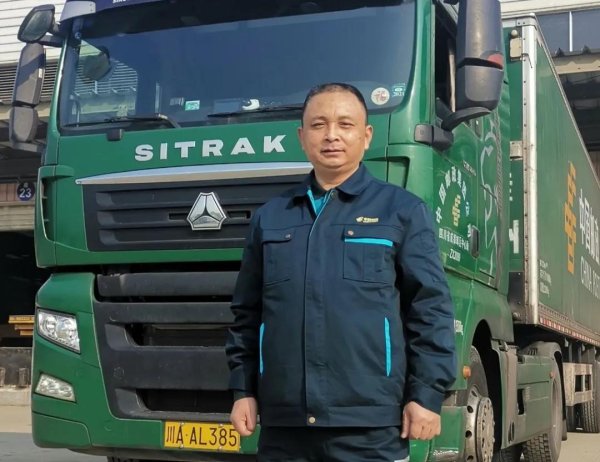 Luo Jingping, Sichuan Chengdu Mail Center, China Post Group Co. Ltd
In the past 35 years, without any complaint, Luo Jingping has always obeyed the command and dispatch, stuck to mail truck driving and run service quality and safety awareness through his job.
In 2008, during the Wenchuan earthquake, Luo Jingping volunteered to undertake the task of transportation on the most difficult road. Through desolate areas and at the risk of mudslides and landslides, with superb driving skills, he drove all the way and sent the materials as well as the care of all over the country to the quake-stricken areas. During last year's epidemic, in order to send donated materials to the affected areas, Sichuan Postal Branch organized a voluntary transportation relay race, in which Luo Jingping chose to complete the first leg. Later, he traveled day and night, making a total of 19 trips to deliver the materials to Wuhan.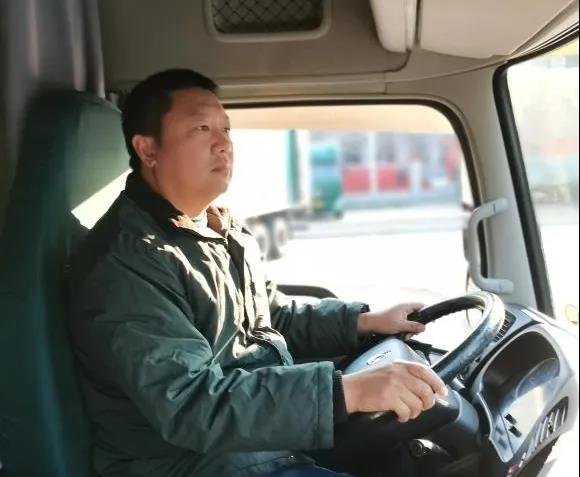 Jin Lidong,Henan Zhengzhou Mail Center, China Post Group Co., Ltd.
In the 77 days after the outbreak of the epidemic, Jin Lidong made 43 trips from Zhengzhou to Wuhan, traveled a total distance of 46,000 kilometers and transported 27 batches of medical supplies including more than 3,000 pieces of emergency materials. Jin Lidong practiced the creed of "People's Post Serving the People" with his actions.
Jin Lidong has driven more than 2 million kilometers in his 28 years of service without any accidents for which he's responsible. He studies driving skills and maintenance technology, timely detecting hidden problems of his vehicles, saving maintenance costs of nearly ten thousand yuan every year for the enterprise. He also unreservedly shares his experience with his team members.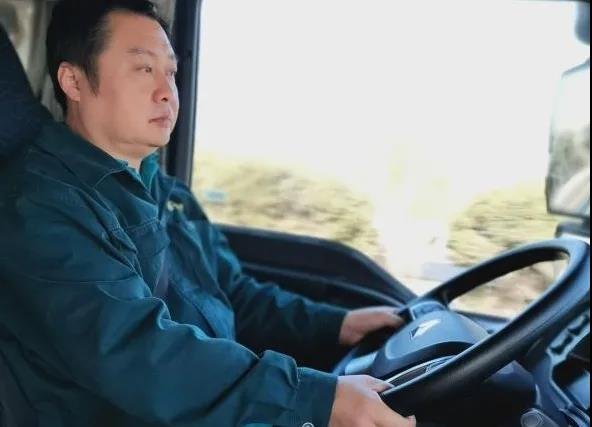 Shi Ping, Shanghai Mail Center, China Post Group Co., Ltd.
Shi Ping is the winner of the Shanghai May 1 Labor Medal and the holder of the record of longest safe driving mileage in the history of Shanghai Postal Branch.
After the outbreak of COVID-19, he volunteered to travel to Wuhan to deliver supplies. Due to the non-stop handover on the Wuhan mail road, Shi Ping would stay in the small cab of his truck for 28 hours each trip. In 80 days, regardless of his personal safety, he traveled between Shanghai and Wuhan more than 30 times, transporting 644 batches of mail and epidemic prevention materials of over 200,000 pieces.
The Ministry of Transport hopes that all truck drivers should follow the examples of the 2020 "Most Beautiful Truck Drivers", love their jobs, be loyal to their duties, carry forward the spirit of struggle and dedication, making new and greater contributions to speeding up the construction of a transportation power and a new development pattern.