On March 3, China Post Group Corporation Limited (hereinafter referred to as China Post Group) and China Petrochemical Corporation (hereinafter referred to as "Sinopec") signed a strategic cooperation agreement in Beijing. Liu Aili, Chairman of China Post Group, Kang Ning, Vice President of China Post Group,Wang Jian, Vice President of China Post Group, Ma Yongsheng, Chairman of Sinopec, Ling Yiqun, Vice President of Sinopec, and Zhang Shaofeng, Chief Financial Officer of Sinopec, conducted in-depth discussions on strengthening all-round strategic cooperation between the two sides. Kang Ning and Ling Yiqun signed the agreement on behalf of both parties.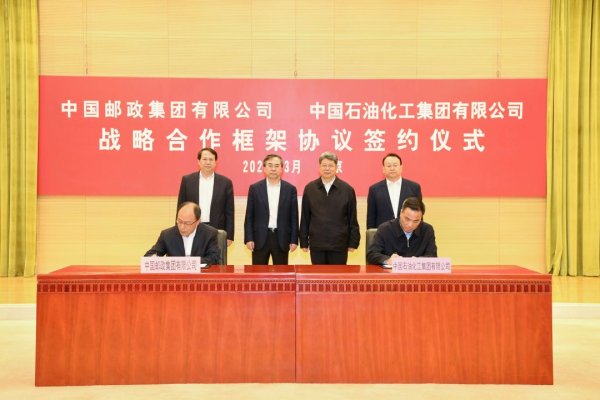 Based on the principle of equality and mutual benefit, resource sharing, mutual complementarity and win-win development, the two sides will carry out all-round, multi-field and in-depth strategic cooperation in six aspects such as product supply, capital cooperation, financial business, logistics and distribution, membership interests and new energy business through project operation in sharing product resources, building sales channels and assuming social responsibilities together, to promote high-quality development of the enterprises, and jointly create a systematic service ecosystem and a new pattern of synergistic high-quality development.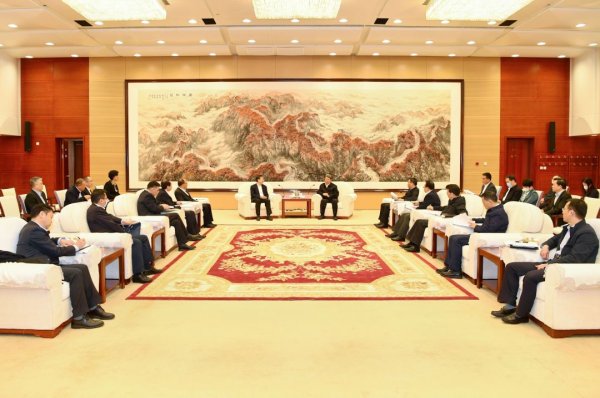 Under the agreement, in terms of product resources, Sinopec will provide a preferential scheme on the level of head offices for petroleum used in the production and operation of China Post. In terms of financial business, Sinopec will incorporate the Postal Savings Bank of China into its main partner banks to carry out capital-related cooperation in credit granting, transaction settlement, insurance products, securities services, investment and financing, thus jointly fostering a cooperation model of digital supply chain finance. In terms of express and logistics service, China Post will provide Sinopec with overall supply chain solutions, professional warehousing services and whole-process visualized transportation and distribution services. In terms of sales channels, both sides will broaden product sales channels, promote system connectivity, open up channels for redemption of membership points, make joint efforts to create gift packages for China Post members, and coordinate to promote key events. In terms of assuming social responsibilities, the two sides will explore a cooperation model for new energy, and push forward the initiatives of providing practical service for the public and recycling plastics. Both sides will also carry out cooperation in scenario marketing such as brand and product publicity, marketing and promotion of channel customer acquisition. Meanwhile, the two parties will designate special liaison departments, establish coordination and communication mechanism, and set up joint working teams to strengthen normal communication and work together to press ahead with the implementation of the agreement.
It is reported that Sinopec is the largest oil and petrochemical products supplier and the second largest oil and gas producer in China, the largest refining company and the second largest chemical company in the world. Its total number of gas stations ranks the second place in the world. It ranked the 5th on Fortune Global 500 list in 2021.