On September 7, the first-day-of-issue ceremony for the commemorative stamps Modern Chinese Scientists (Series 9) was held at the China Hall of Science and Technology. This set of stamps consists of 4 pieces, portraying four scientists including geologist Liu Dongsheng, physicist Cheng Kaijia, mathematician Wu Wenjun and agronomist Yuan Longping. Kang Ning, vice president of China Post Group, and Luo Hui, director-general of the Department of International Affairs of the China Association for Science and Technology (hereinafter referred to as CAST), jointly unveiled the commemorative stamps.
On the occasion of welcoming the 20th CPC National Congress, the CAST and China Post Group Corporation Limited jointly launched the ninth group of commemorative stamps for modern Chinese scientists, to set the trend of social civilization with the spirit of scientists and demonstrate to the world the Chinese style, ethos and spirit, which is conducive to uniting the vast number of scientific and technological workers to strengthen innovation confidence, and further creating in the society a healthy atmosphere of respecting labor, knowledge, talents and creativity.
At the ceremony, executives of the Department of Publicity and Culture of the CAST and Beijing Postal Branch unveiled the first day cover of the commemorative stamps Modern Chinese Scientists (Series 9). Beijing Postal Branch presented stamps as souvenirs to the families of the selected scientists and representatives of the institutions where they worked.
Since the series was first issued in 1988, nine sets of such commemorative stamps have been released. A total of 38 modern Chinese scientists have been selected as portraits, including geologist Li Siguang, meteorologist and geographer Zhu Kezhen, and opticist Wang Daheng.
Present at the ceremony were representatives from the families of the scientists such as Cheng Shuyu, daughter of Cheng Kaijia, Wu Tianjiao, son of Wu Wenjun, Yuan Longxiang, younger brother of Yuan Longping; representatives from relevant institutions such as the Chinese Academy of Sciences and China Science and Technology Museum; experts Wang Yusheng, Zhang Li and Luo Xingbo, who helped select the candidates for the stamps; and stamp designer Li Chen.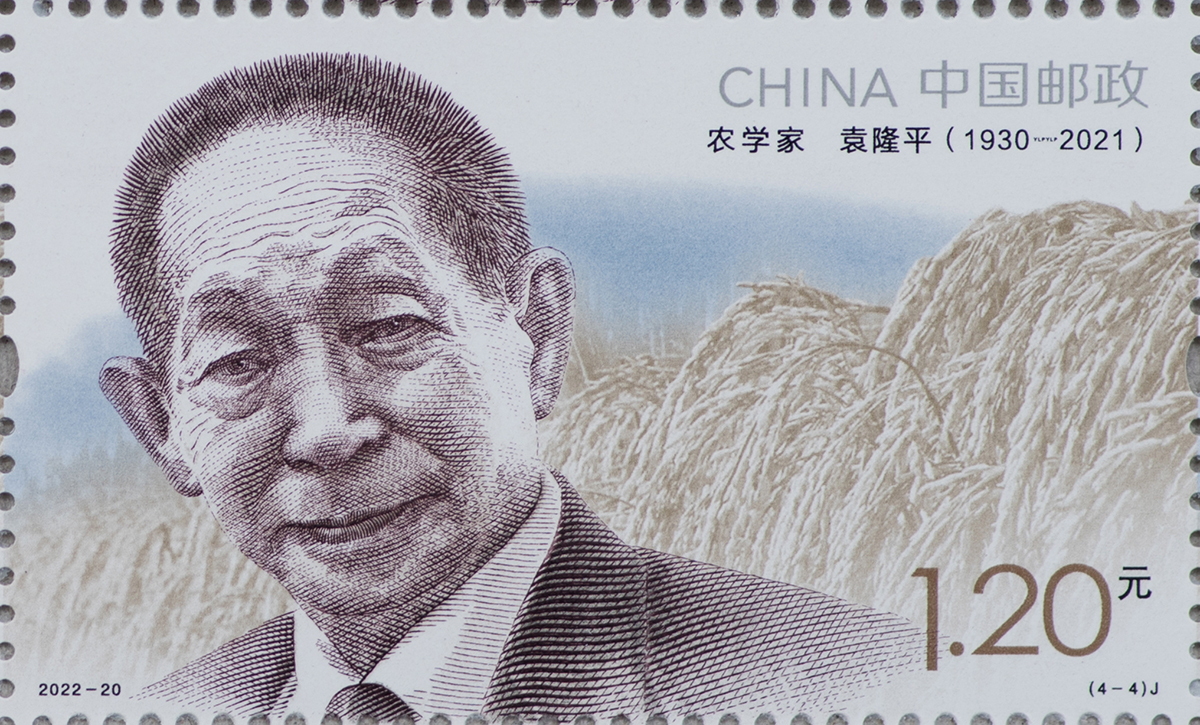 Agronomist Yuan Longping