China Post issued a set of two commemorative stamps featuring the China International Import Expo (CIIE), namely the Reform and Opening-Up, and Shared Future, with a denomination of 2.4 yuan (0.3472 U.S. dollars) on November 5, 2018.
As a major policy and initiative to open the market to the world at a high level, the first China International Import Expo opened in Shanghai on November 5, 2018. This is the first national exhibition with import as its theme in the world, and also the final one of the four major diplomacy activities of China this year.
With the theme of "New Era, Shared Future," the CIIE will create a new international public platform for global and inclusive opening-up and cooperation, and mutually beneficial development, so that the world can share the achievements of China's development in the new era.
The logo of the expo consists of the earth in the middle, surrounded by a light blue circle, the Chinese and English names of the expo and its English abbreviation CIIE.
The main mascot of the expo is the giant panda "Jinbao" (homophone for "Jinbao,"which is short for the CIIE in Chinese). It not only has the meaning of "imported treasure of the Expo,"but also implies the auspicious meaning of "finding treasure."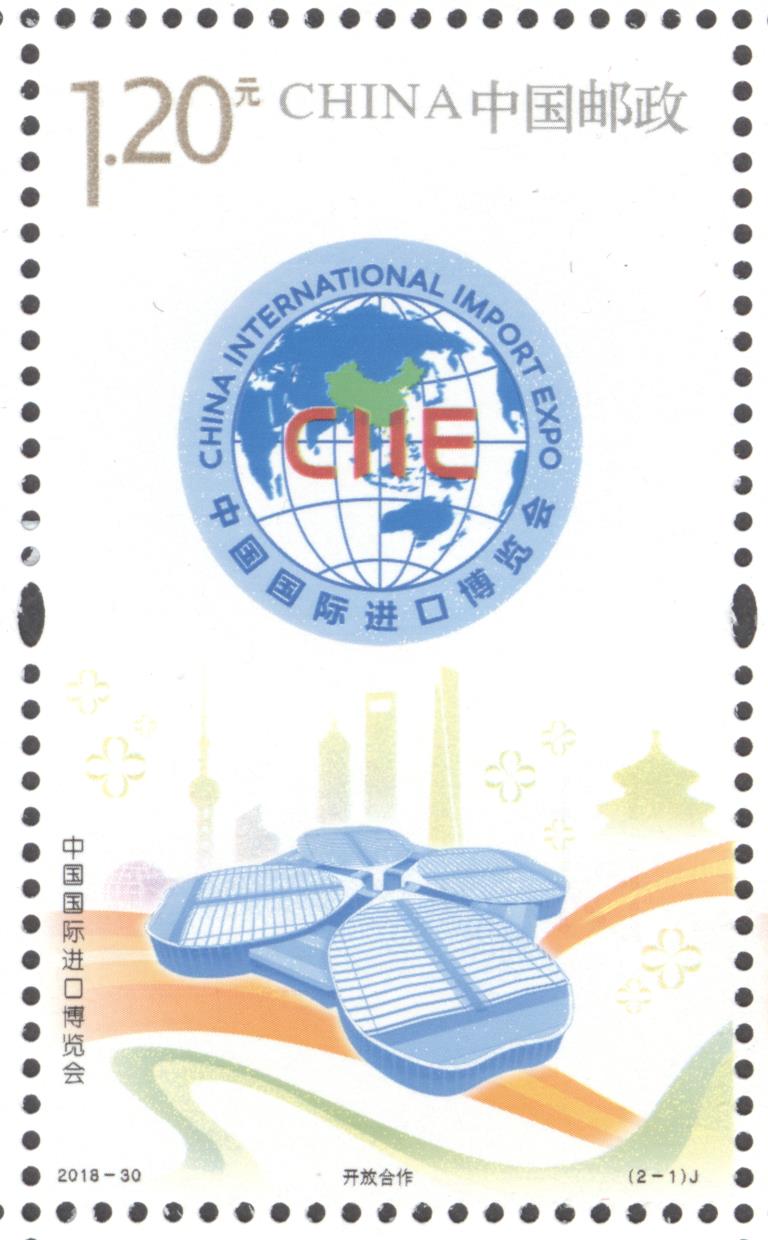 The main body of the first stamp features the logo of the expo with the venue, the National Exhibition and Convention Center (Shanghai), below. The four-leaf clovers on the side imply luck. The background is composed of a silhouette, showing the city scenery of Beijing and Shanghai. The second stamp displays the mascot of the expo,"Jinbao".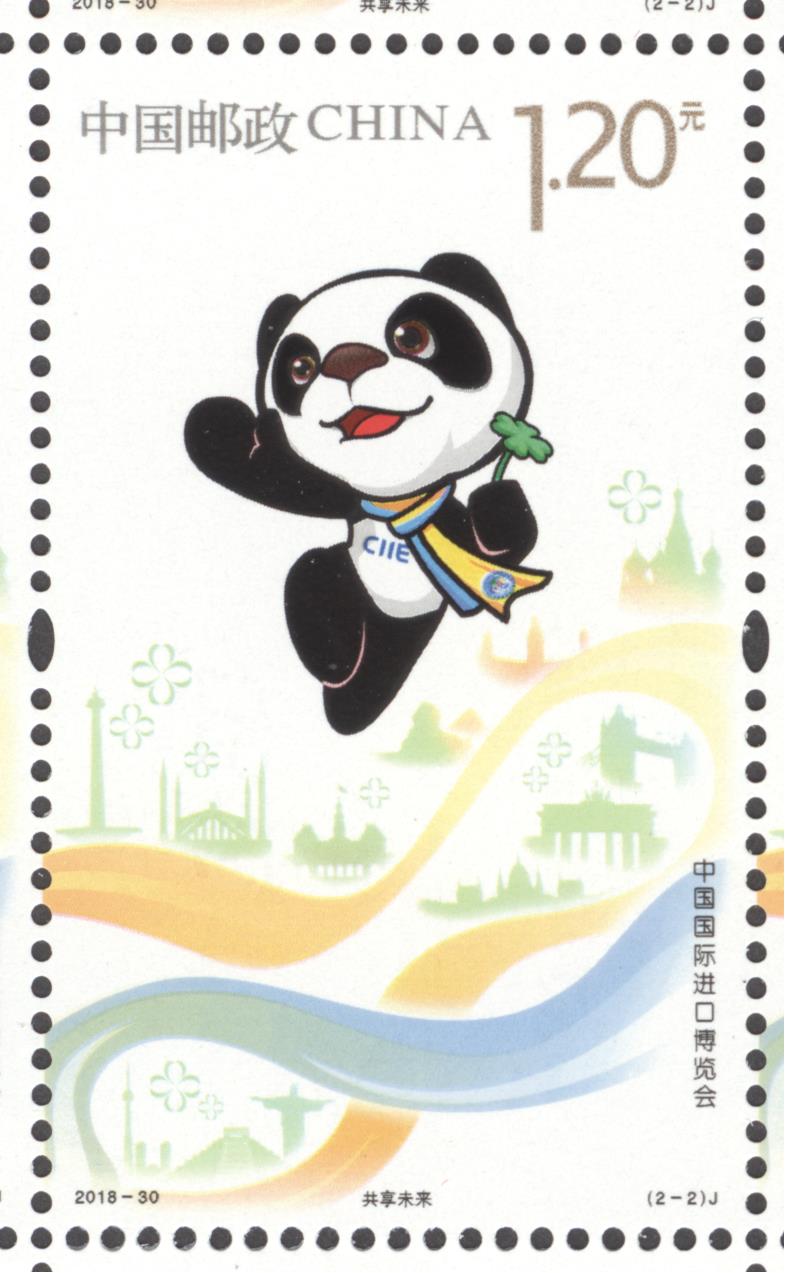 The two stamps are linked by golden and blue-green ribbons, symbolizing the "Belt and Road Initiative" and meaning wealth and hope. The silhouette designs beside the ribbons show the main city scenery of the twelve host countries of the expo.
This set of stamps was designed by Song Jian, and was printed by the Beijing Stamp Printing House.
Offer for sale: This set of stamps is available at designated postal outlets, the online philatelic shop of China Post (http://jiyou.11185.cn), China Philately mobile client and the China Philately Wechat Mall since they are issued on November 5, 2018.