China Post will issue a set of two special stamps featuring the Year of Jihai, namely "Pig Brings You Blessings" and "Five Blessings Gathering," with a denomination of 2.4 yuan (0.3446 U.S. dollars) on January 5, 2019.
2019 is the year of Jihai according to the lunar calendar and the Year of the Pig according to the Chinese zodiac with the 12 animal signs. The Pig ranks twelfth in the twelve zodiac signs, matching the Hai of the twelve earthly branches.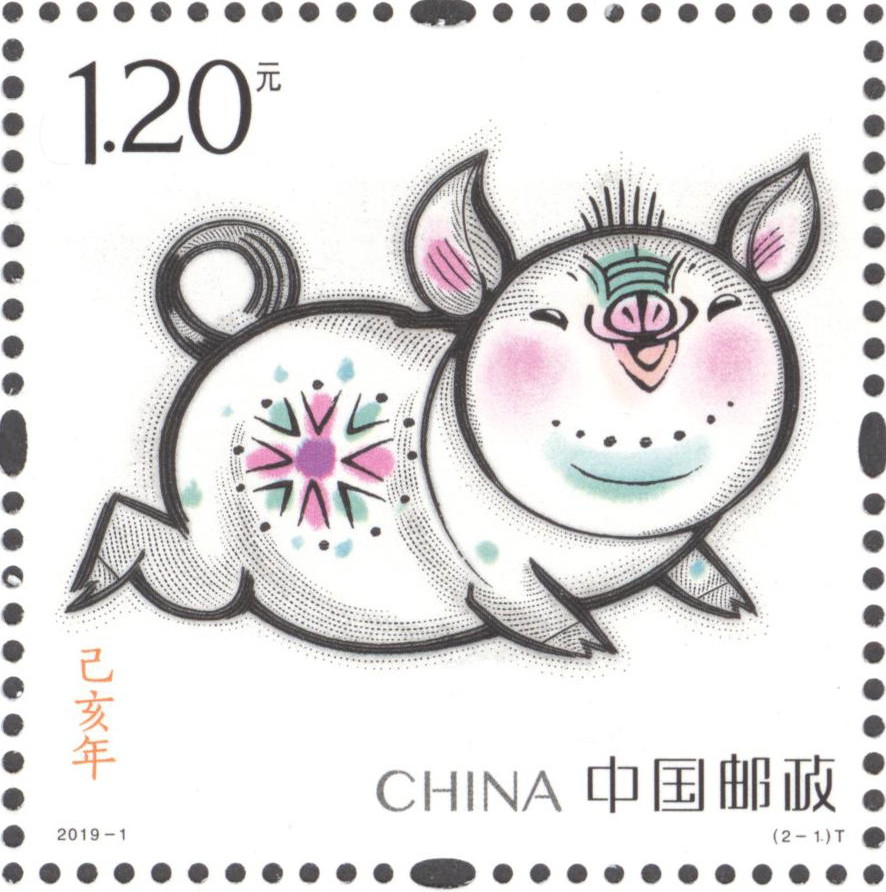 In the first stamp "Pig Brings You Blessings," a pudgy pig shows the joy of running in a dynamic way, symbolizing striving towards a better life. The second one, "Five Blessings Gathering," fully reflects the concept of "family happiness" in a Chinese zodiac stamp, and expresses wishes for a happy new year.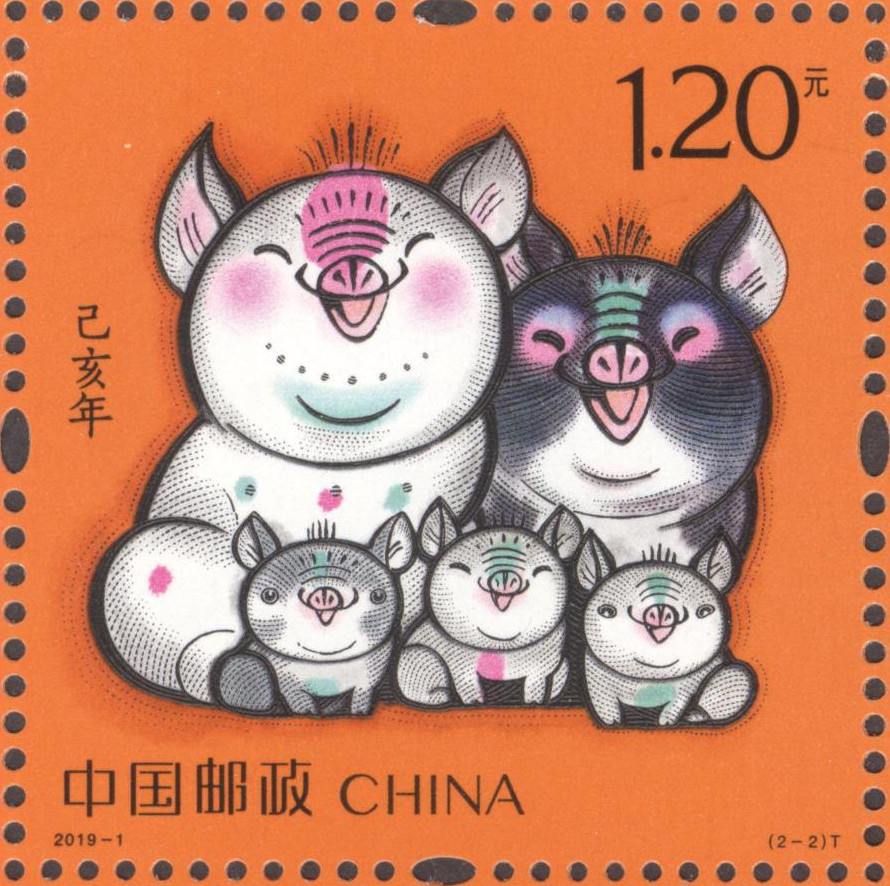 China Post has issued zodiac stamps for 40 consecutive years since 1980. After 40 years of reform and opening-up, it is of special significance to collect zodiac stamps and record personal growth and changes of the times.
This set of stamps was designed by Han Meilin, who is a craft artist and professor at Tsinghua University, and was printed by the Beijing Stamp Printing House using a woodblock overprinting process.