China post is to issue a set of 2 commemorative stamps entitled Friedrich Engels' 200th Birth Anniversary on November 28, 2020. The stamps are respectively named Young Friedrich Engels and Friedrich Engels at Work. The denomination of this set of stamps is 2.4 yuan. The planned circulation is 7.5 million sets.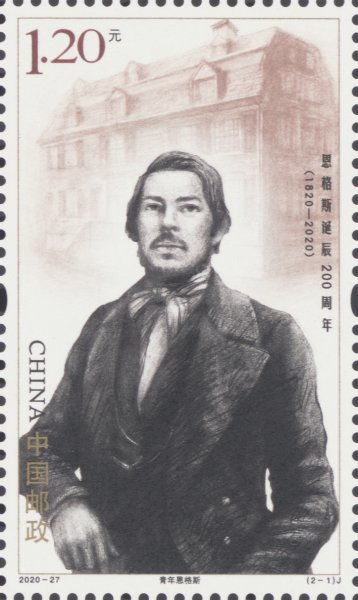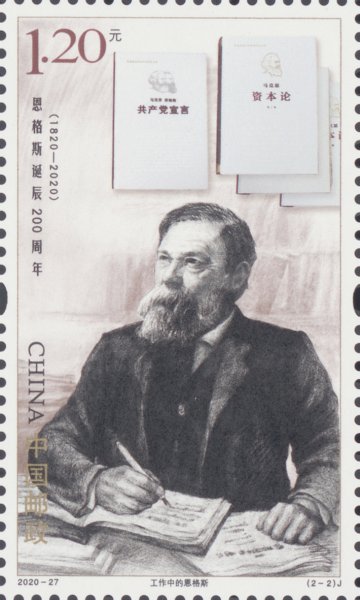 This set of stamps is presented with sketch technique. The design of the first stamp shows the bust of young Engels with his former residence as the background, while the design of the second stamp depicts the elderly Engels in the middle of his work, with the covers of the Chinese versions of The Communist Manifesto and Capital bearing the head portraits of Marx and Engels as the background.
This set of stamps are designed by Wu Weishan, and printed by Henan Posts & Telecom Printing House with offset printing technology.
To make the contents of the stamps fuller and richer, China Post will release their digital contents through the WeChat mini program "Encyclopedia of China Philately and Stamps", so that the viewers can watch the short videos related to these stamps by scanning the designs with the AR function of the mini program.