China Post is to issue a set of two commemorative stamps entitled Chinese People's Police Day on January 10, 2021. The denomination of this set of stamps is 2.4 yuan, and the planned circulation is 8 million sets.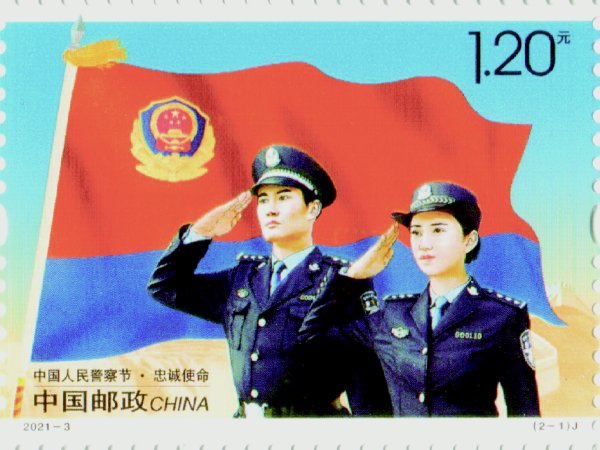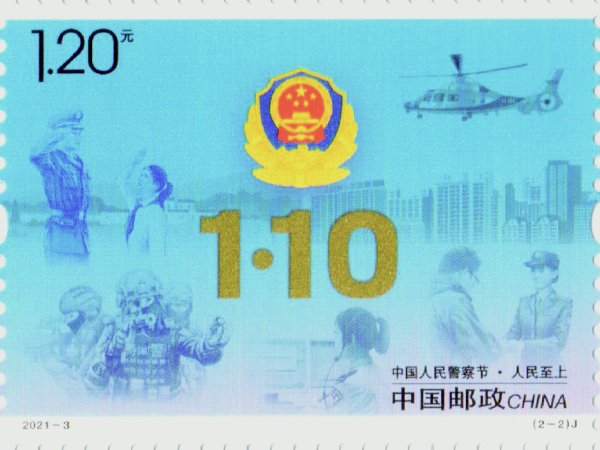 The Chinese People's Police Day commemorative stamps take police flag, police badge and the date of the Police Day as the main design elements. With the themes of "being loyal to the mission" and "putting the people in the first place" respectively, the stamps fully reflect the strong faith and determination of the police in following the important instruction made by General Secretary Xi Jinping at the police flag-conferring ceremony, keeping the original aspiration and mission firmly in mind, having a keen sense of responsibility, resolutely defending the national security, maintaining social stability and ensuring the people's peace and tranquility. The two stamps vividly portray the police's efforts to enhance the people's sense of fulfillment, happiness and security, and artistically depict the positive image of the police's dedication to work and their love for the people.
This set of stamps is designed by Shen Jiahong and printed by Beijing Stamp Printing House using photogravure printing technology. To present more information about the stamps, China Post will release their additional digital contents through the WeChat mini program "Encyclopedia of China Philately and Stamps", so that viewers can watch the videos by scanning the designs of the stamps with the AR function of the mini program.